Flat rope inside and outside folding dual-purpose full-automatic paper bag machine
The full-automatic paper bag machine is used to produce portable paper bags with flat rope hand-held (which can be folded inside and outside). The roll base paper is made into flat rope and roll paper pieces by the hand-held station, which are cut and glued into a hand-held.
The finished hand-held paper is transmitted to the designated position of the bag mouth through the conveying system, and then sent to the paper bag forming unit through the station of conveying and pressing the handle. Then the paper bag forming unit applies the edge glue, forms a barrel, cuts, indents, applies glue at the bottom, forms the bag bottom, and transports it out of the bag.
The whole process is completed synchronously at one time, which truly realizes full automatic production and can effectively save labor costs.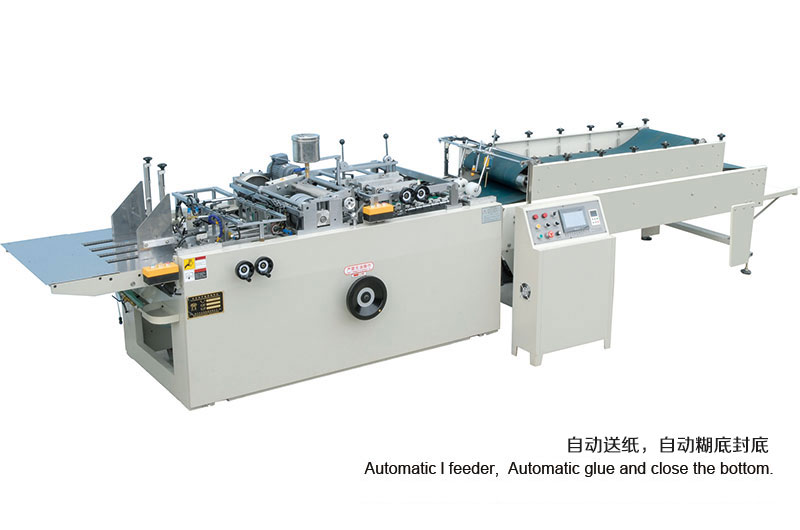 The whole machine adopts full servo electric control system to ensure that the whole machine can run quickly and stably, and can effectively reduce the time of paper bag size adjustment.
The paper bags and finished products produced have high accuracy, strong stability, simple maintenance and high production efficiency. It is an ideal purchase equipment for major printing plants and paper bag manufacturers.