What is the price of the portable paper bag machine with printing
The printing integrated portable paper bag machine is a professional one-stop paper bag production equipment. Generally speaking, this kind of paper bag will increase the cost of printing machine equipment.
On the market, the price of this kind of paper bag machine is between 500000 yuan. Of course, the price of machinery varies greatly with different brands and quality.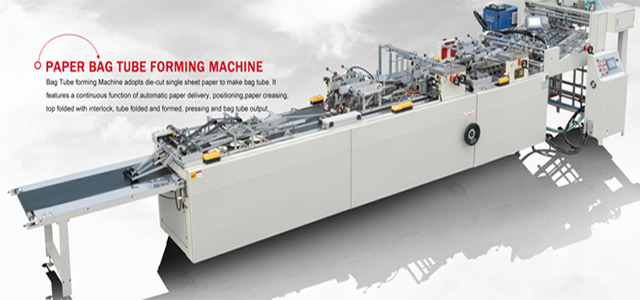 The single sheet portable paper bag machine uses a single sheet of paper as the raw material, and is fed automatically by Feida. The paper is transported through the paper feeding platform, and then the front gauge and side gauge are used to accurately position the single sheet, and the paper is sent to the crimping part to press the vertical line. Automatic gluing (hot melt glue can be sprayed at the same time), forming, automatic accordion folding position, automatic cylinder pressing, positioning through the push gauge, feeding the horizontal line pressing device to press the horizontal line, and then entering the bottom pulling, upper bottom glue, and bottom forming, which are completed at one time.
This paper bag making machine is controlled by touch screen, with high bag making accuracy and speed. It is the best equipment for processing export type handbags and uniform specifications for large batch production of handbags.